Entrepreneurship Awareness Program 23 May 2022 – 26 May 2022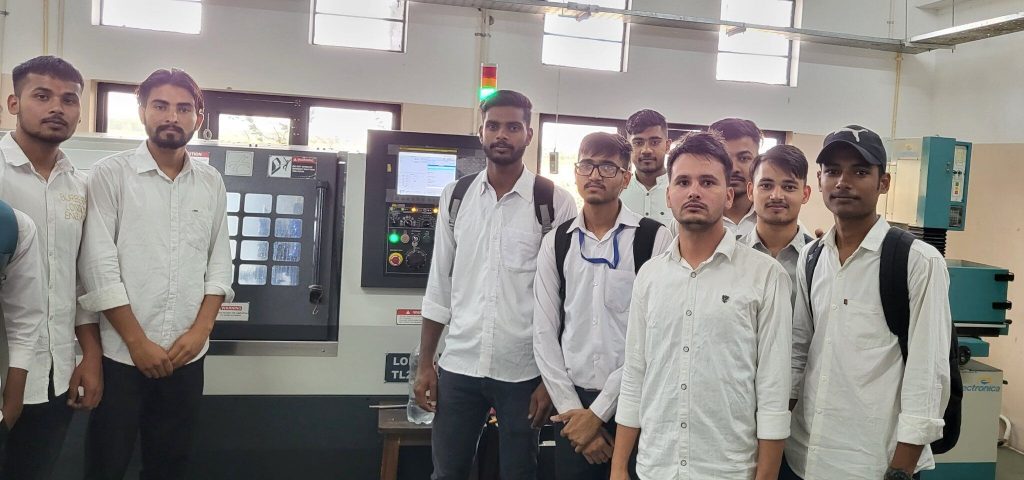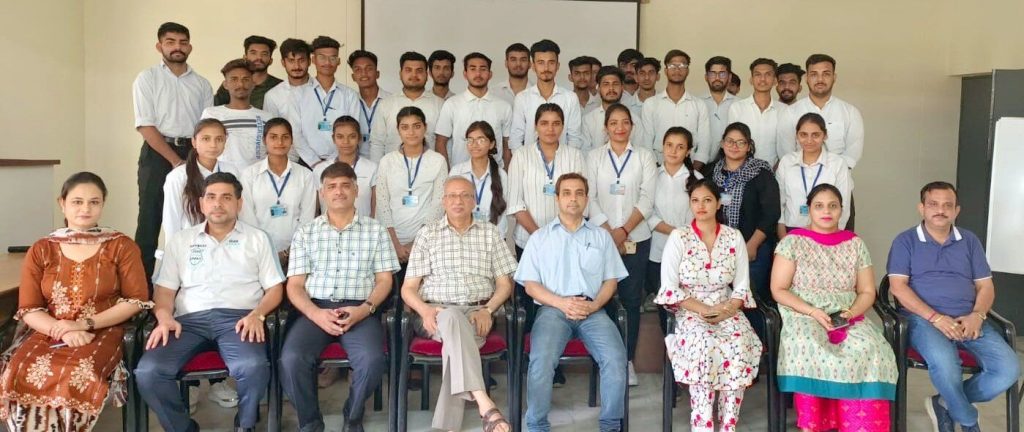 With the objective of "Make in India by Indians" Entrepreneurship Promotion and Incubation Council (EPIC) established at Ambala College of Engineering and Applied Research (ACE) organized a four-day skill development program for final year students of Government Polytechnic Ambala City. From 23rd to 26th May 2022, students and teachers from various disciplines from Government Polytechnic visited the college campus and EPIC.
The program began with a brief introduction about EPIC by Shri Rama Kant, Director, EPIC. He told the students and faculty members that the EPIC Center supported by the Department of Science and Technology (DST) under the Technology Business Incubator (TBI) scheme created at ACE is unique in itself. It is the only centre in the country where a Model Industrial Enterprise (MIE) is being run with all necessary incubation facilities. During this session, he discussed the importance of manufacturing in India. He said that it is the responsibility of our budding engineers to promote the manufacturing sector of their country. He discussed all the challenges that they faced during the formation of EPIC at ACE. He inspired the students and welcomed them to be a part of the EPIC Centre. During the students' visit, they showcased the highest quality manufacturing facilities available at EPIC such as 3-D Printing, Vertical Machining (VMC), CNC Turning, Surface Mounting Technology (SMT) Injection Moulding, etc. He also showcased various products developed at EPIC such as the Patient Monitoring System, COVID Surveillance System, and Temperature and Humidity Data Logger. Shri Rama Kant said that Ambala College of Engineering and Applied Research is the only institute which is running with the aim of making job providers rather than job seekers. The students asked a number of questions during the session which was promptly resolved by Shri Rama Kant.
The convener of this four-day skill development program, Dr. Sanjeev Kumar Jain, and Engineer Vijay Kumar Anand told that they will continue to organize such programs for the students in the future also.
The College's Dean of Academics Dr. Mukesh and Training and Placement Officer Ajay Pal Singh appreciated and thanked all the students and faculty members from Government Polytechnic Ambala City for being a part of the skill development program and expressing their interest.